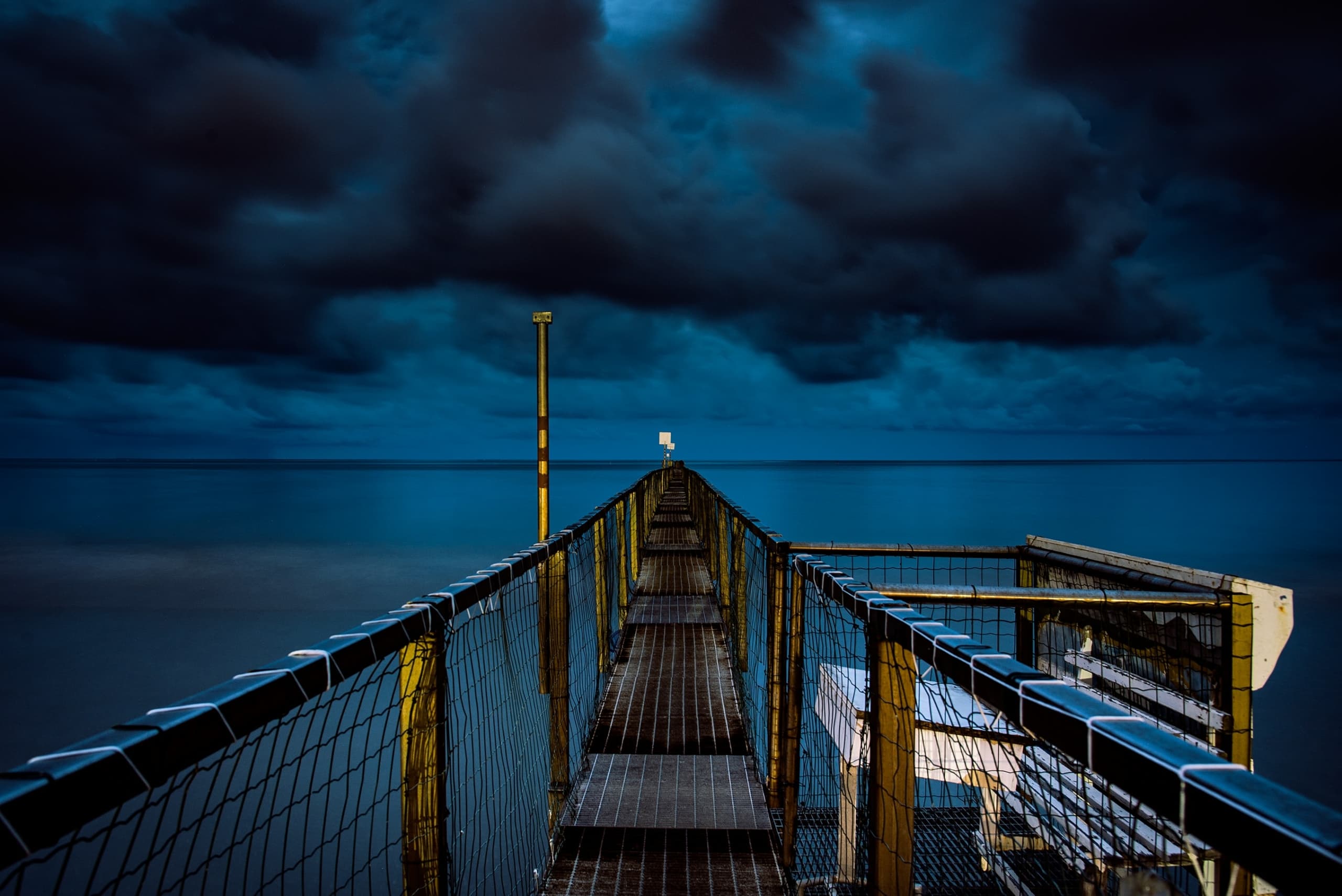 Advanced Colour Analysis Course
23 advanced personal colour analysis techniques, most of them without a drape in sight, to quickly build your colour consultancy and increase your confidence.
Kim Bolsover
This Advanced Colour Analysis Course will have you standing out from the colour consultant crowd. Innovative colour analysis expertise and a completely different colour consultation experience will separate you out from the rest.
The Advanced Colour Analysis Course is tried-and-tested, learn at your own pace, advanced colour analysis training. It's packed to the rafters with 23 different ways to diagnose your client's colour direction along with oceans of ways to quickly build and grow your colour consultancy.
Advanced seasonal and tonal colour analysis
This Advanced Colour Analysis Course, filmed with 10 real colour consultants, isn't for beginners. The clue's in the title. This is advanced seasonal and tonal colour analysis for colour consultants who want to become the go-to colour analysis expert, who want to become more confident and improve your personal colour consultations.
Your confidence will increase, your clients' confidence in YOU as the colour analysis expert will go through the roof, you'll up-level your colour consultations, and receive the rewards you know darned well you deserve!
Just getting started?
This advanced course assumes you already understand the fundamentals of colour analysis so if you haven't already studied colour analysis, I recommend you complete Colour Analysis Training in a Box or the Fabulous Colour Analysis Course first. Alternatively, if professional-level training isn't your thing, the Colour Analysis Explained course will be just what you need.
Years ago I drove for almost two hours to a hotel to give a presentation on 'The Power of Colour in Business' to a select group of highly-influential business professionals. As I turned off the car ignition and glanced over at the passenger seat, I suddenly realised that I had forgotten my colour analysis drapes.

Quelle horreur!

Normally, I strap the drapes stand into the front seat but, this time, it was decidedly empty. I was mortified and, for one horrible moment, I felt sick to my stomach. I just couldn't believe that I had actually spent two whole hours on the road without noticing the missing drapes!

My saving grace is having the ability to 'wing it' and behave as though everything is absolutely fine. So I set up my presentation and, as is my usual custom, started introducing myself to all the guests.

By the time I was ready to begin my talk I had acquired, amongst other things, a bright yellow jacket from one lady, two pairs of red shoes, 4 or 5 different coloured handbags, briefcases, a plethora of coloured ties from some extremely helpful gentlemen, and a variety of coloured napkins from the hotel.

That day, I learned that you don't need a set of drapes to demonstrate the power of colour, even if the room is full of incredibly successful high-flying business owners. After all, they hadn't a clue that I had planned to use any drapes in the first place!

That day, I learned a lot more about what clients actually want from a presentation rather than what I had believed they would expect. That experience started me on a lifelong quest of finding alternative ways of demonstrating colour analysis.

You see, I totally believe that there's far more to colour analysis than just the drapes. Now, I am confidently prepared to colour analyse anyone at the drop of a hat using my own personal 'in-the-back-of-your-head' method and use whatever props are to hand.

Oh, the freedom of being able to colour analyse madly anywhere in the world, without needing a suitcase full of drapes or any other tools of the trade.

Would you like the same freedom?

Course author
Kim Bolsover
On this Advanced Colour Analysis Course learn:
23+ different ways of diagnosing your client's colouring
my personal 'in-the-back-of-your-head' method and how to use whatever props are to hand
how to make so much more of your colour analysis and communication skills
my own tried-and-tested marketing methods that will increase your client bookings
how to become the go-to colour analysis expert that everyone recommends
Course highlights:
Hints and tips to improve your seasonal & tonal colour analysis skills
Learn when to use seasonal or tonal, or both
How to use the flow system
How to deliver a colour consultation more quickly
How to know whether you've done your client's analysis correctly
How to deal with clients who have conflicting characteristics
How to make sure your client understands what you're talking about!
How to sell your colour consultation services
How much to charge for your colour consultations
Full course notes
Over 100 pages of comprehensive course notes. The course training manual contains 6 sets of notes, one for each of the six course parts. Each set is a chronological list of my notes plus key points raised by the 10 colour consultants who were on the live training course. Every conversation, question, answer, hint and tip has been captured.
Advanced techniques
Advanced colour analysis techniques explained. How to diagnose your client's colour direction using 23 colour analysis techniques that actually work and 8 that we debunked as nothing more than urban myths.
Learning styles explained
Does your client have a clue what you're talking about? You need to understand how to communicate effectively with every type of client who walks through your door. After all, if she doesn't get what you're telling her, you're both wasting your time!
Advanced workshop script
The Tonal Taster advanced script on its own is worth more than the investment in this entire course! Used by colour consultants around the world, I've expanded my original 4-page Tonal Taster script to 17 pages with an easy-to-learn, easy-to-apply technique that will bring you so many more clients. This is my SECRET marketing method and is exactly what I've used personally to kick-start my colour consultancy on numerous occasions.
Successful workshops
How to run successful colour analysis workshops and presentations. Learning from my own mistakes over the years, you can use my personal checklist to run any workshop or presentation, whether it's for 4 people or 100 people.
Munsell's Colour System
Munsell's Colour System explained. Establish your status as a colour analysis expert and use Munsell to explain when your clients ask about the whys and wherefores of the colour consultation.
Colour analysis quiz
My super-special Colour Analysis Quiz is included in this course too. Don't talk at your clients, this quiz gets them involved in discovering their own colour direction, and it's a dead cert that they'll do a great deal more with the rest of the advice that you give them.
Live training
We filmed the entire course live with 10 fabulous colour consultants and we thought we'd have to edit out quite a lot of chit-chat. However, we discovered we had an entire day of incredible high-quality training, with real questions, answers, comments, hints and tips.
So nothing has been edited out. We've left it all in for you to learn from and enjoy. Over 4.5 hours of incredible training. Lots of invaluable information with over 175 pages of comprehensive online ready-to-print course notes, including all the questions – with all the answers too.
---
Watch part #4 of the course with my compliments. It shows actual consultations on real people using a number of the 23 different ways of doing colour analysis. You'll see how we pieced together the evidence, using neutrals, style personalities, and face masks.
More course highlights
In course part 2, learn how Sue gets perfect clients every time through her website (min. 21)
In part 3, enjoy Tina's relief when she has yet another light-bulb moment about the tonal system (min. 36). I actually sing 'Hallelujah' so cover your ears!
In part 5, listen to the discussions and watch actual colour consultations 'in the chair'
In part 6, see 23 different ways of doing colour analysis, most of them without a drape, plus 8 urban myths that simply do NOT work
Also in part 6, brainstorming Angie's idea about make-up and colour (min. 37)
In part 7, discover how to easily find more clients than you can handle in your local area so that you can use your outrageously different colour analysis skills forever and a day!
---
What do you need to be a truly successful colour consultant?
You need 3 things. You need to know
colour analysis inside out and be recognised as the go-to colour analysis expert
how to explain colour to each individual client using excellent communication skills
how to find new clients and how to work with them over and over again
Which drapes to use?
If you've been struggling to fathom out which drapes to use, or finding that you're confusing your client (or yourself) in a colour consultation, then in this course we look at an amazing array of different techniques to help you improve and refine the way you diagnose your client's colours.
I share lots of my personal secrets on how to identify the different characteristics quickly. Some of them will challenge your thinking, and some will give you that "Oh, yes, I can see it now!" a-ha moment.
Over the last 40+ years, I've learned what works for me and what doesn't. I've discovered what works for other successful colour consultants too, even if I can't work that way myself. So I share my experience with you on this course and you too can choose the colour analysis methods that work best for you.
Does your client have a clue what you're talking about?
You could know everything on the planet that there is to know about colour analysis but if you can't get what you know across to your client in a way that she understands, then your knowledge is about as useful as a chocolate teapot.
Being a professional colour consultant means knowing how to communicate effectively with every single type of client. So on this course you'll first learn about your own personal learning style and how to recognise those clients who learn just like you.
Then you'll learn how to work just as effectively with clients who learn in a completely different way from you too. There's not much point sharing all the amazing knowledge and advice you have with your client if she can't understand what on earth you're talking about!
It has to make sense to your client, as well as to you, and a happy client who totally gets what you and she have discussed will tell all her friends about the fantastic experience she has had, and your client numbers will grow and grow.
About as useful as a chocolate teapot
Being a world expert in colour analysis is about as useful as a chocolate teapot if you don't have any clients. I've spent decades doing it both the wrong and the right way and finally fathomed out what makes a successful and profitable colour consultancy.
I've invested thousands of pounds and hours learning exactly what brings in new clients and how to work with existing clients over and over again to help them develop into fabulously confident women. In this Advanced Colour Analysis Course I share with you my tried-and-tested, easy-to-implement ways to find new clients and how to develop long-term relationships with existing clients too.
Your colour consultancy will grow and grow.
I hope this course inspires you to get out there and do what you do really well, change your client's lives, give them loads of confidence, help them be who they really are, and turn your own life, business and earning potential around in the process.
Advanced Colour Analysis Course
Filmed live with 10 image consultants, over 4.5 hours of video, a full day of advanced seasonal and tonal colour analysis training
Over 100 pages of course notes from the live training event, with every conversation, question, answer, hint and tip captured
115 pages of extra training and development materials created after the event, including:
Advanced Colour Analysis Techniques
Learning Styles
Marketing
The Advanced Tonal Taster Script
Tips for Running Your Own Workshops / Presentations
Comparison Drapes
Munsell's Colour System
Colour Analysis Quiz and Answers
Advanced colour analysis certification
Includes 3 months of personal email support
I went on a course which was very pricey and I learnt nothing! Then I purchased your Advanced Colour Analysis course and I'm taking the time to listen and learn from your workshop. You are very good at delivering a presentation and confident, and perhaps having bags of life experiences helps to build that confidence. People will listen to you as you come across very gentle, humble and a good listener. There's a lot I can learn from you. I like your style.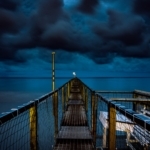 Karen, UK
Thanks so much for your tips, you really boosted my confidence and you showed me what really needed to be covered in my colour consultations. My last colour consultation was brilliant fun and a great experience. My client was totally thrilled and I was glad to have the chance to go for it! Thank you again.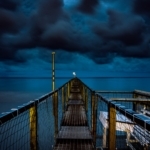 Ruth, UK
I have just completed your Advanced Colour Analysis Course which I found incredibly useful, especially the marketing!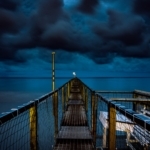 Anna, France
I run my own boutique and as part of my Autumn promotion I'm following your advice and now giving colour and style tasters to tempt customers into booking a full consultation and/or buy some new clothes.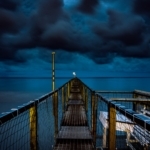 Linda, UK
And yes it has reached Finland too! I have watched one and a half videos already (today) and gladly I am not auditory so I don't need the notes right now. This is superb stuff! I have been down in the dumps for not getting my business started but now I'm sure I'll set up soon. I feel so positive now, and also smell a burning dinner in my kitchen so must go!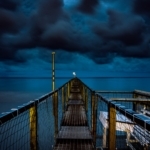 Sari, Finland
I ordered the Advanced Colour Analysis Course and it's amazing. You get so much real good information for necessary questions and insecurities. What more to say than take your chance and hurry up!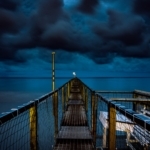 Stefanie, Germany
I have watched most of the Advanced Colour Analysis Course videos and had a chuckle or two but on the whole it's amazing how much you don't remember. So good to see it all again and take in the information once more. In the 8 weeks since the live course, I have done 32 colour consultations, I have 7 more booked in this month, so business has been very good and I am getting a reputation for being fun, fair, but above and beyond anything else 'Great at my job'. I certainly couldn't ask for more. I have yet to advertise, as word of mouth has been so good.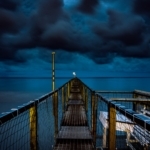 Susannah, UK
A brilliant course. I loved every second.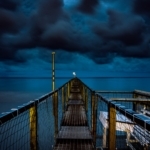 Helen, UK
Kim, I've been watching the tips on Dragons' Den and Duncan Bannatyne went through with a lady how to be and what to say on the phone when promoting her business. I realised that's exactly what Kim said on the Advanced Colour Analysis Course when approaching local hairdressers and other business owners, offering them the opportunity to double their business.
So, no more beating around the bush, but getting straight to the point of what a brilliant opportunity I'm offering them. This doesn't come naturally within my personality but I'm going to practise and practise, taking on some Yellow-like characteristics to help me along perhaps. My next step is to contact independent hairdressers in my area until I find a couple that take the opportunity! Onwards and upwards.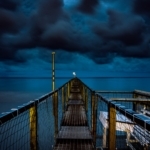 Angela, UK
---
---
Recommended Colour Analysis Supplies
All our courses, collections, and coaching are franchise-free which means you do not have to use the colour analysis drapes, capes, and fabric fans in our colour analysis supplies store, but the colour supplies we use the most in our courses and colour consultations are:
---
The course is organised into modules and each module is broken down into manageable topics so that you can easily keep track of your progress.
The course contains:
Video based training
Easy to view, download, or print course notes
Easy to view, download, or print training resources
Additional audio and video based training modules
Personal email support
Training certification
The course also includes 115 pages of extra training and development materials created after the live training event, including:
Advanced Colour Analysis Techniques
Learning Styles
Marketing
The Advanced Tonal Taster Script
Tips for Running Your Own Workshops / Presentations
Comparison Drapes
Munsell's Colour System
Colour Analysis Quiz and Answers
About Instructor
The VIP Lounge was founded by award-winning mentor, trainer, speaker, and author, Kim Bolsover, who is also an independent trainer for Wella UK's Master Colour Expert trainers and a Certified Words That Change Minds LAB Profile® Practitioner. Kim has over 40 years' experience teaching colour, style and image, appearance, behaviour and communication, and in coaching and mentoring image consultants and entrepreneurs to build their own successful businesses. 10 things you didn't know about me
57 Courses
Login
Accessing this course requires a login. Please enter your credentials below!